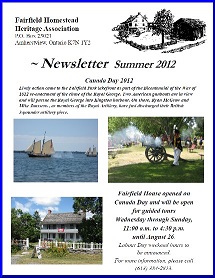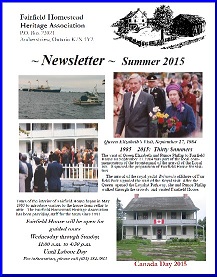 The Fairfield Homestead Heritage Association publishes a "Summer Newsletter" for Friends of Fairfield House. These give an overview of activities and some history related to Fairfield House. The topics of the Fairfield Homestead Timeline articles are listed with the issue year below.

"Fairfield Notes" started during the summer of 2020. They have articles focussed on selected artifacts, as well as notes of current events and topical pastimes.

In 2020, the first videos were produced to share the site and the collection.